Dr Peta Stapleton has 14 years experience as a registered Psychologist in the State of Queensland, Australia and has completed a Bachelor of Arts, Postgraduate Diploma of Professional Psychology and Doctor of Philosophy. She divides her time between lecturing for the School of Health, Griffith University, coordinating psychological research trials into new therapies, and private practice, specialising in addictions and eating disorders. Peta regularly contributes to the academic field with publications in the areas of nursing, morale, communication, psychological interventions and eating disorders. She is the founder of the Gold Coast Eating Disorders Association Inc., and facilitated the support groups for 8 years. She continues to consult for the Association, and is involved in training other health professionals across Queensland, in leading therapies for eating disorders.
Peta is well known in her area of specialty within Queensland and is consulted for radio, television and print media interviews for her expert opinion. She has been awarded many honours including the Australian Psychological Society Elaine Dignan Award for research into women's issues. Peta's first book DIY: Change Your Life Subconsciously was released in August 2005; her second book DIY: Attract Money Subconsciously was released in May 2006. Both are available from leading bookstores. Peta recently released her third book as editor, Your Mind Power, strategies for behaviour change which is available through Hybrid publishers. Peta is married with two daughters. Peta has served as the President of the Eating Disorders Association of Queensland numerous times and is a certified practitioner of NLP, Timeline Therapy and EFT.
Terri Sheldon is a registered Psychologist in the State of Queensland, Australia, completing an honours degree in Psychology with a double major in psychology and a single major in Law in 1984. She has over 23 years experience in child development; child, adolescent and adult mental health and has worked extensively in government, community and hospital systems as well as private practice on the Gold Coast. Terri began her career in psychology working at the Barrett Adolescent Inpatient Unit in Brisbane then spent 5 years working in the early intervention field with Intellectual Disability Services. She moved to the Gold Coast to take up a position in the Community Child and Youth Mental Health Service where she worked for 10 years helping children and families with a range of complex mental health needs. She was one of the first psychologists on the Gold Coast specialising in child psychology to setup up in private practice. Since 2000 Terri has been working solely in Private Practice and is the co manager of the Lakeside Rooms at Robina, the first multidisciplinary mental health private practice on the Gold Coast.
Her experiences in mental health and developmental psychology led her to investigate alternative paradigms and approaches that could be applied alongside traditional therapeutic approaches for her clients. In recent years she has seen the benefits of good quality nutrition and its impact on health and wellness and now operates within a wellness framework. She is particularly interested in how superior nutrition supports physical and emotional health. Terri has personally travelled the many roads of fat loss programs only to find herself back at the starting point months or years later. This experience along with her psychological knowledge, has led to the partnership with Peta to develop the special elements of this system that they both recognised were missing from other programs.
Terri is a specialist member of the College of Counselling Psychologists and the College of Educational and Developmental Psychologists (Australian Psychological Society). Terri has served as board member of the Eating Disorders Association of Queensland and the Queensland Branch of the Australian Psychological Society. She is also a trained practitioner of EFT, NLP and EMDR.
Click here to access our personal schedules and when we will be next presenting.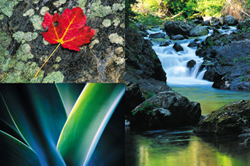 Program Developers

Terri Sheldon B.A. (Hons); MAPS. Psychologist. Practitioner of EMD-R, NLP & EFT

Peta Stapleton PhD; MAPS. Psychologist. Practitioner of NLP, TimeLine Therapy & EFT

Brett Porter Assoc Dip WR & W. Practitioner of NLP, TimeLine Therapy & EFT

Program Advisors

Terri Sheldon B.A. (Hons); MAPS. Psychologist. Practitioner of EMD-R, NLP & EFT

Peta Stapleton PhD; MAPS. Psychologist. Practitioner of NLP, TimeLine Therapy & EFT

Brett Porter Assoc Dip WR &W. Practitioner of NLP, TimeLine Therapy & EFT

Dr Frances Hill M.B.B.S (Syd); Dip CH. Doctor of Medicine Bachelor of Surgery. Practitioner of NLP, TimeLine Therapy, Hypnosis & EFT

Brad Gordon Certificate 4. Personal Trainer. EFT Practitioner

Laraine Ludwig Pilates Instructor

Sonya Barnes BHSci; ND GradDipHlthSci. Practitioner of Nutritional Medicine & Naturopath

Jack Hammond M.Pharm; B.Pharm Sci. Pharmacist, Partitioner of EFT

SlimMinds™ Mission

To offer powerful beneficial techniques of the subconscious mind to those who choose to change their minds, change their shape and change their lives to achieve their optimal wellness and personal wealth

Charter for Participants in

SlimMinds™ Programs

As a client of SlimMinds™, you have a right to expect that:

• You will be treated with respect

• You will receive a clear explanation of the service you will receive

• Your consent for any service will be sought by the SlimMinder (Facilitator) prior to the service commencing and as it progresses

• You will be shown respect for your privacy and you will receive an explanation about the nature and limits of confidentiality surrounding t he service

• You will be in charge of what goals you set for yourself with the program and for what outcomes you choose to achieve and will not be coerced to do more than this

• You will receive a competent and professional service

NOTE:

If you have any concerns about the above matters, discuss them with your

SlimMinder.

If you have concerns about the conduct of your SlimMinder, you may complete a complaints form downloadable from the clients only section of the website.

SlimMinds™ Code of Living & Ethical Responsibilities